Dream weddings in the lakes of northern Italy with Sisimusica.it: exceptional DJs, live music and dream castles. We create the perfect soundtrack for your special day.
Hello Future Newlyweds!
It's time to open your dream notebook and start planning your dream wedding in the places in Italy that surround the northern lakes.
Here at Sisimusica.it, we are thrilled to offer you musical entertainment services that will make your special day even more magical.
Weddings and Music in Northern Italy's Lakes: Imagine saying your vows in front of the sparkling lakes and dreamy castles that surround this beautiful region. These picturesque locations provide a breathtaking backdrop for your special 'yes'. Whether you are by the lake or surrounded by ancient walls, every detail will be a delight for the eyes and soul, are you already thinking about the musical combination for the wedding?
Castles and dream music: Castles in Italy's northern lakes are true historical jewels that add a fairytale dimension to your wedding. Imagine celebrating your love within these ancient castles, surrounded by history and romance. Which dream wedding music would you like to match?
DJ and Live Music: Our mission is to make your heart dance with music. We offer exceptional DJs for weddings in the Northern Italian lake locations who will create the perfect atmosphere for every moment, from the ceremony to the reception.
But we don't stop there! We also have singers and live musicians ready to enchant your guests with unique performances. From romantic violins to the sensual saxophone to the angelic voice of a professional singer, music becomes an essential part of your special day.
The Violin, Magical and Unrepeatable Moments
The sound of the violin enchants and conveys the dreamy atmosphere that has been associated with this instrument for centuries. An elegant top-tier wedding will be made truly magical with the accompaniment of a master violinist like the one we offer. The sounds will spread like poetry in the air, creating that touch of perfection that completes the wedding atmosphere. Everyone will be captivated and enthralled.
Listen to a Violin melody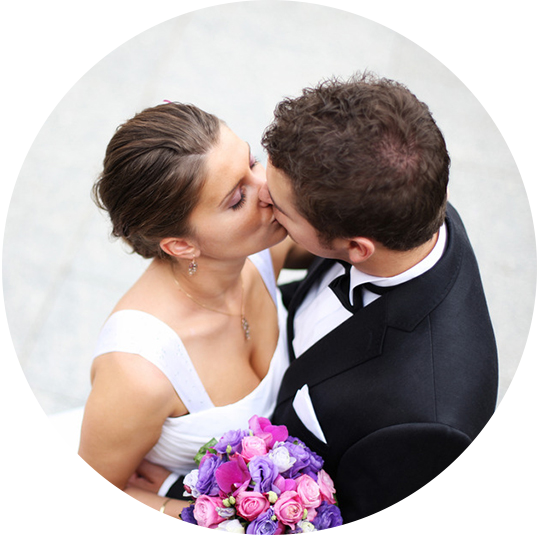 We are a couple who share a deep passion for music, and choosing this violinist for our wedding was a decision that touched our hearts. Among the options offered by Sisimusica, experts in wedding DJs, we discovered this extraordinary violinist. As we held hands under the blue sky on our special day, the notes from her violin created a magical atmosphere. It was as if the music was telling our love story, from the first meetings to the moment we exchanged vows.
My wife's illuminated face and my happy smile will remain forever etched in our hearts as we listened to every note. Thanks to this extraordinary violinist, our wedding was a truly unique and unforgettable experience. If we could, we would choose this violinist again without hesitation. Her music, discovered among the options offered by Sisimusica, added a special dimension to our day, and for that, we are eternally grateful.
Review by Stefano and Valentina, Lake Como 2022
Sound Magic during the Wedding Lunch: Imagine enjoying a delightful wedding lunch accompanied by the sound magic of Sisimusica. The musical background during your meal will make each bite even more delicious and every conversation more engaging.
Our DJs and musicians know how to create the perfect atmosphere for this special moment, making your lunch an unforgettable experience.
The Melodious and Sensual Tones of the Saxophone
The Sisimusica.it DJ team knows how to provide the right melody during the most intense moments of your day, from the aperitif to the final dance. That's why we also offer the fantastic and sensual sound of the SAX. An award-winning saxophonist knows how to bring that touch of suaveness and elegance that only this instrument can provide.
Listen to a Saxophone Tune
We were fortunate to have the Sisimusica saxophonist as part of our wedding, and his performance was absolutely unforgettable. His romantic and sensual melodies added a touch of passion and warmth to our special day.
The saxophonist played with extraordinary skill, capturing the attention of all the guests with his enveloping notes. As the sun set on the horizon and our love filled the air, his melodies seemed to narrate our love story in an extraordinary way.
Each note was filled with emotion and meaning, creating a magical atmosphere that stayed in the hearts of all of us. It was a true honor to have this talented saxophonist at our wedding, and his music made the day even more special.
If you're looking for something truly unique for your wedding, we highly recommend Sisimusica's saxophonist. His romantic and sensual melodies will transform your day into an extraordinary and memorable experience.
Thanks to the saxophonist and Sisimusica for making our wedding so special.
Review by Chiara and Luca, Lake Maggiore 2019
The Angelic Voice of the Singer, for an Unforgettable and Unique Experience
The Sisimusica.it DJ group has added to its range of musical offerings, in addition to the carefully selected music offered by our Music Designers, an angelic voice for an unparalleled atmosphere. She's an international singer and she knows how to skillfully interpret the mood of original songs, making them even more persuasive and engaging.
We're not wrong in saying that the voice is everything, and music is its natural complement.
Listen to a Tune by Our Singer: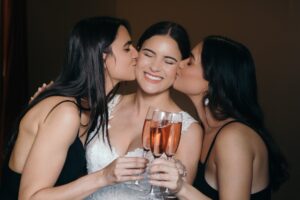 The Sisimusica singer join us for our wedding, and let me tell you, her voice was pure magic!
The moment she started singing, everything changed. Her voice has this incredible power to whisk you away into a world of emotions, and it felt like every note carried a little piece of love and joy. When she sang one of our favorite songs (Ed Sheeran, of course) during our vows, it was like the icing on the wedding cake.
But here's the best part – the magic didn't stop at the ceremony. Nope! During the reception, she treated our guests to a delightful mix of songs that showed off her incredible versatility. From sweet, soulful tunes to energetic performances, she had everyone absolutely spellbound. And yes, she even got some of the brave souls at our wedding into some fun karaoke!
Her presence and music made our wedding day truly unforgettable. If you're on the hunt for a talented artist who can sprinkle a little extra stardust on your special day, seriously, give Sisimusica's singer a thought. Her voice is a real treasure, and we're beyond grateful she was part of our big day.
Big shoutout to the singer and Sisimusica for making our wedding a musical journey we'll cherish forever!
Review by Sofia & Marco, Lake Como 2022
In Conclusion…
We can't wait to be a part of your most important day. Contact us today and let's start transforming your dream wedding into reality!
Together, let's write your love story in the places of Italy by the Northern lakes and inside enchanting castles. We're ready to create the perfect soundtrack and transform every moment into an indelible memory.
With love, magical melodies, and unparalleled sound magic,
The Sisimusica Team 🎶💕